Social Links Widget
Click here to edit the Social Media Links settings. This text will not be visible on the front end.
5632 East Mercer Way (Glenhome)
This weekend I held an open house at 5632 East Mercer Way which is located in the Glenhome community on Mercer Island. Below is a brief description of the home:
"Tradition elegance on a private 2 acre estate on Mercer Island. A dramatic foyer w/ dual staircase & lake views welcomes you. 7,380SF of luxury guest quarters, home theatre, 4 car garage, multiple flex rooms. Smart systems & high-end amenities: Leviton home automation; Creston A/V; Sub Zero, Miele & Bosch appliances. No compromises here: all 5 BDRs en suite, custom millwork, ideal blend of formal & informal spaces. Award winning schools, easy commute – it's all here!"
My initial reaction of stepping into the home was, "WOW, there is a lot of square footage, I mean this home is huge!" I also loved that the home is tucked away and has 2 acres of land, which is almost unheard of on Mercer Island.
After spending several hours in this home, I was amazed with the amount of square footage for the home, 7,380, wow!  Although when you walk around the home, the rooms are not huge, they actually flow quite nicely, and the house overall feels homey. There is no wasted space in this house. Storage lies around every corner as well as a cool laundry chute.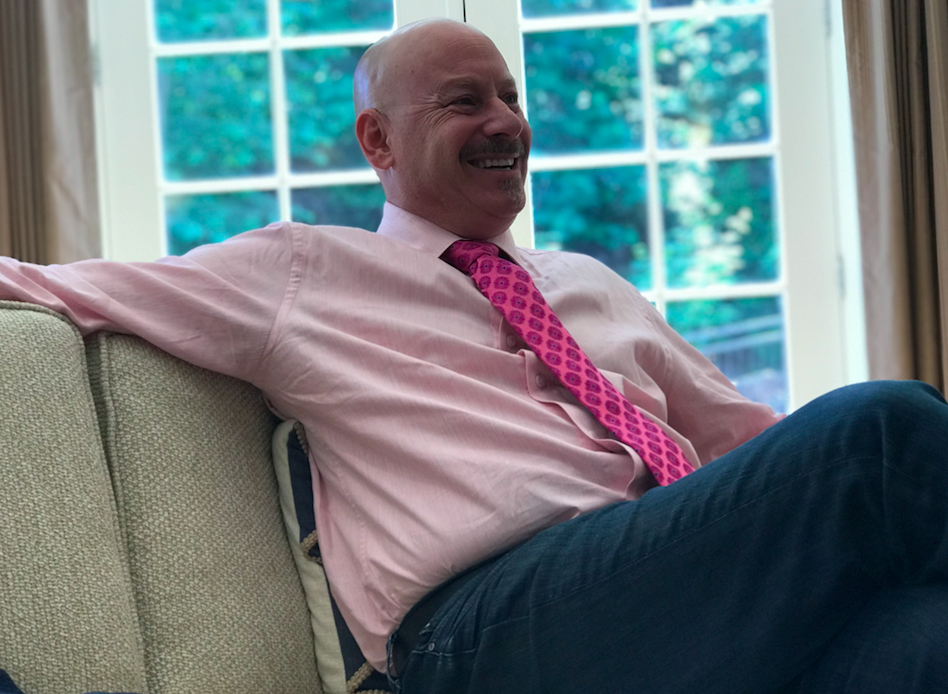 Sitting and working, I found the living room off the kitchen is very comfortable and flooded with Natural light all day long. This room is wrapped with French doors and a covered deck that has glorious views of Lake Washington. The master suite is definitely a place to retreat to. It has his and her closets and a luxurious looking bathtub to soak in as you take in the million-dollar view.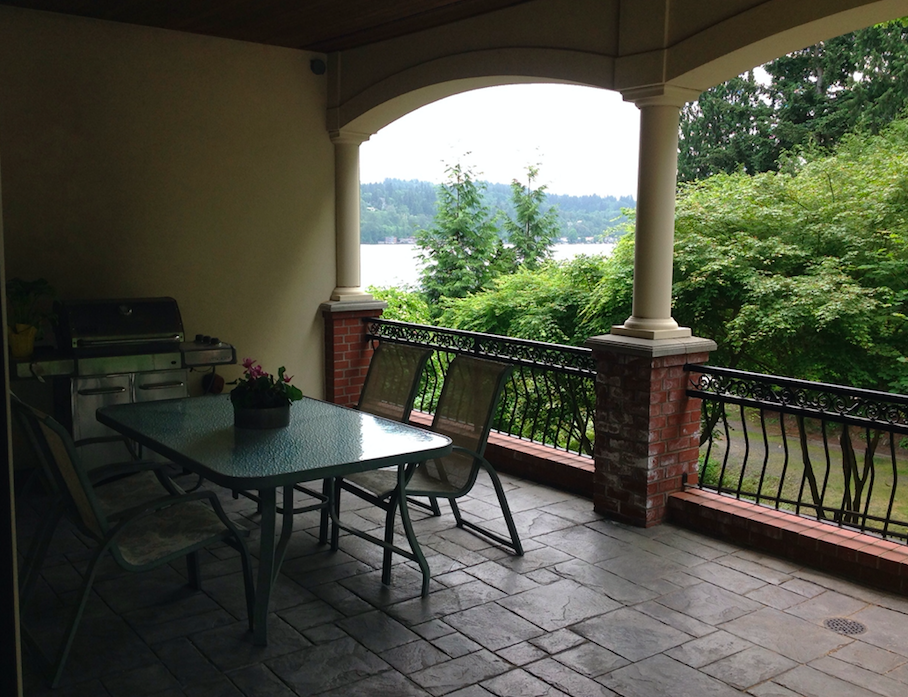 On the lower level there is a home theater which sits 8 people with classic movie theater seats which will inevitably cause all to fall asleep in. The 4-car garage is ready for Tesla or EV vehicles, sports car and/or sporting equipment. There is so much to talk about, did I mention the sauna. I hope you fall in love in love with this as I have thoroughly enjoyed this home.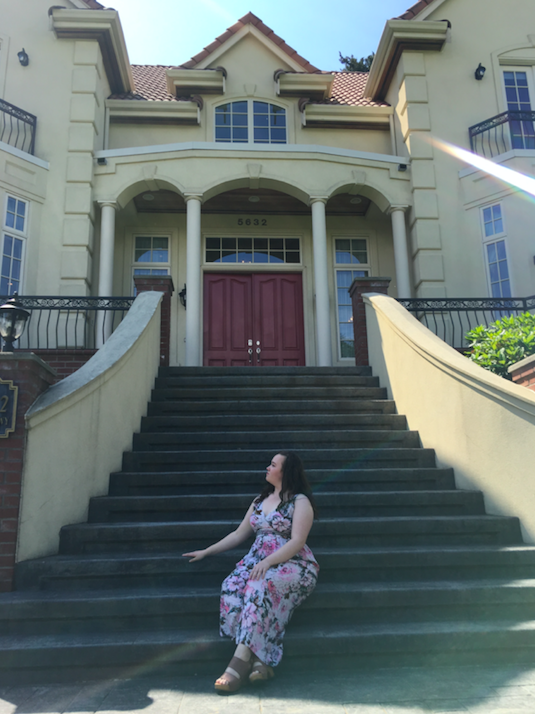 I have a passion in supporting others, If you can help me with any of the programs that I support, i trully appreciate it. For every successful closing I donate $100 to the charity of your choice. If you have any questions, please reach out to me. Thank you for supporting local charities.
Buying a Home: What's the difference between a Listing Agent and a Buyers Agent and why should I care?
By law, a Designated Seller's Agent MUST "promote the interests of the seller with the utmost good faith, loyalty and fidelity" and MUST "protect the seller's confidences…" A smart seller will hire a good seller's agent to work for them in this fashion – As they should.
Listing Agent, represents the sellers
Buyers agent, (Selling Agent) represents the buyers
Why should I use a buyer's agent, (Broker)?
The seller's agent is only looking out for the seller. Understanding this, it is important to realize that what you say and act to a seller's agent may compromise your ability to negotiate the best deal for you. If, for example, during an open house, you casually mention to the seller's agent that your family must be relocated by the end of the month to accommodate the start of a new job, the seller's agent, by law, must "promote the interests of the seller" by letting the seller know about your situation. As a result, the seller is now aware that you are somewhat desperate and must move quickly, thus compromising your ability to negotiate the best deal.
How does this affect your bottom line?
Remember, the seller's agent is "promoting the interests of the seller… and protecting the seller's confidences…" Usually, the interests of the seller consist mainly in getting the best price for their home within a given time period. Even if the seller's agent knows the seller has enough equity and is willing to accept $10,000 less than the asking price and, in fact, the home may not be worth what the seller is asking, the seller's agent cannot, by law, disclose that information to you. Without a real estate professional working hard on your behalf by providing you with experienced and accurate market information, you may end up paying more than necessary to purchase that particular home.
What's Next?
Working with Tom Fine, a Windermere Real Estate Broker, has in-depth experience in home construction, remodeling and design, with this Tom's knowledge helps buyers by explaining the good and bad aspects of homes. Tom looks at the construction materials, installation and finishes of these materials and he'll explain why a home you are looking at is what you see a well built home or a band aid to mask hidden problems. Working with Tom as a buyers agent doesn't cost you money, the buyers agent fee is paid typically from the sellers side of the transaction. So why not work with someone like Tom, with knowledge and experience to save you, time, money and energy. Contact Tom Fine, today to help Buy or Sell your home,
Tom Fine, Broker, CNE & SRES
Fine Homes NW, Inc.
Windermere Real Estate, Mercer Island
Direct: 206-434-6561
Email: TomFine@windermere.com
1. Not preparing to show your home in the right light. It's critical to make sure when you are getting your home ready to sell that you put items in the right place. Don't have too much clutter; arrange furniture so the rooms flow. If you don't have the right furniture the best bet is to place staging in place of your furniture. Remember you are looking to get top dollar.
2.Doing a minor home improvement before selling might make sense.
If you have a ½ bath and have room to make it a ¾ bath to increase your selling price or a kitchen renovation to get more money, doesn't that make sense? Yes! But don't get carried away by doing too big of a renovation.
3. Not hiring an agent. So many people think they can do what an Agent/Broker can do. Are you willing to go through all the steps t get top dollar and then you don't deal with an action in the right order or miss a timeframe that jeopardizes the deal, it's critical that you have someone that can represent you to explain all the details. Studies have shown that hiring an Agent/Broker, you'll get your money worth and it will eliminate a lot of headaches. Hire a professional to do a professional job.
4. Putting too high of a sale price. Wanting to get top dollar is everyone's dream, but setting too high of a sale price can hurt in more than one way. It will keep the house on the market longer, the first two weeks is when your house sees a lot of action and people. When a house is on the market longer than a couple of weeks, then buyers believe they can get a bargain or low ball an offer. It's key to get a BPO, (Brokers Price Opinion) this will provide an price with comps so you can make the right decision on the pricing.
5. Not hiring the right agent. You may have a friend or you see a truck that says "Use this truck for free when Moving, hire me" you get a postcard that says discounted fees or free staging. Do you want to think about discount people when selling your home? You want the right person and the one that thinks outside the box, has great opinions and options to sell your home.
6. Not exposing your home to the masses. When interviewing the agents, what is the agent going to do for marketing? Is she/he going to market to thousands of local agents, what about a Brokers open and open houses for the masses? Email marketing, Video tours on the Internet. Neighborhood mailer about the home. If the neighbors love the neighborhood, they'll tell their friend about the great neighborhood, SOLD!
7. Putting restriction on the buyers, not letting buyers access the home. Some sellers, believe they know better than the agent, so they restrict the agent from showing the home, not allow agents market the home strategically. The right agents know how to go to market and know how to sell your home, let the professionals do their job.
8. Sellers should not be in the home while showing are happening. Several of my clients wanted to show the potential buyers their home, they felt they knew what to show buyers and they wanted to be there for the showings. This is a big No-No. Buyers and sellers should not be together, buyers want to feel free to talk about the house what they like and don't like. They may want to do a remodel and the sellers can't imagine why someone would want to change their home. The best scenario is to have the sellers out of the home during any showing and any open or brokers open. If they forget something, oh well they can come in after the showings. Believe you want top dollar, this will shoot them in the foot if they are there while a showing is going on.
These are the main items that can help get you on the right rack for positioning your home with the right agent, maximizing your return and getting maximum exposure. If you are in the Seattle and surrounding areas and you would like to discuss how we Tom Fine could help you, contact Tom today. Todays market is hot for sellers, positioning your home can potentially get more than market value. Have fun selling your home.
November 5, 2014
To Whom it May Concern:
Tom Fine was our buyer's agent for our recent home purchase in Green Lake, Seattle. We have decided to pen an unsolicited testimonial to his services.
Our family recently relocated from Australia to Seattle and decided to purchase a home. Luckily for us, we found Tom. Tom was able to explain the real estate market and buying and selling process in Seattle (which differs greatly from what we were used to in Australia). He was tireless in identifying properties that met our criteria and spent countless hours on the road with us explaining the positives and negatives of different localities, housing and building styles while viewing 'open homes'. He was very flexible and understanding in his approach and his availability.
Tom's knowledge gained as a building contractor was invaluable. He was able to walk through houses with us explaining potential benefits or pitfalls of the construction, layout, style, materials used and potential areas for improvement or maintenance. Several times he drew our attention to problems with construction that we would not otherwise have noticed.
In the end we found a house we wanted to make an offer for and Tom was able to calmly handle negotiations, helping to secure the house below the asking price in a highly competitive real estate market. He kept us in the loop every step of the way.
Subsequent to closing on the house, Tom has been happy to provide advice and expertise in relation to our plans to improve the property.
We've been impressed with Tom and would wholeheartedly recommend his services to others looking to buy or sell a home in Seattle.
Mark and Caroline Gordon
Green Lake, Seattle.
When I go to purchase items whether it is a small item or large, I look to the salesperson to be knowledgeable about what they are selling, don't you? So I turn the tables and say here are some questions to ask your Realtor.
What should you expect out of a Realtor?
Let's discuss the knowledge items.
Your Realtor should have knowledge of the following:
➢ Of the area you are showing with information of schools, parks, and the neighborhood and surrounding neighborhoods
➢ About the structure, basic information, what kind of construction is the structure (Just because I know a lot about this subject I didn't put this in here, but I expect a salesperson to know what they are selling at least the basic information)
➢ Thoroughly describe the features and benefits of the property
➢ Ability to inform the clients about the forms they are signing and the ability to get them any answer relating to the transaction
➢ Communicate consistently with all parties about updates, changes or modifications of the terms, contracts and schedules, not through text, but phone and email
➢ Ability to discuss the handling of earnest money
➢ What Escrow and Title is and why they are important
➢ Ability to negotiate for the best terms for their clients, know when to talk and when to walk
➢ Follow through, continuation of communicating about the status of the process
➢ Be able to provide their clients with CMA's (Comparative Market Analysis) for price points of the house whether they are selling or buying, so the clients know what your house value is
➢ Knowing how to maximize your return on investment, preparing your property for sale
➢ Lowering his/her commission will not make the property sell faster, (A realtor should be able to respond to this question, why won't my property sell faster with a lower commission, *larger dollar sales do have a lower commission structure)
➢ Realtor (Selling) provides you with preliminary costs to sell your home with several scenario's for different selling prices
➢ Realtor (Buying) provides you closing cost scenario's, (what it will cost you to purchase a home)
➢ Realtor provides you what the process is for selling or buying and what to expect from the beginning to the end
The items I have pointed out above are key reasons to use a Realtor; another key item is the Code of Ethics that Realtor's commit to, to be a Realtor. Please note that if you have a license to sell real estate, this does not mean they are a Realtor.
To discuss how I can be of any assistance to you whether you are interested in buying or selling, please contact me, Tom Fine, Broker – Windermere Real Estate, tomfine@windermere.com or call me at 206-434-6561 and I will be glad to help you with your real estate needs. I work with individuals, couples or groups to buy and sell real estate in the state of Washington, from single-family homes, raw land, multifamily properties and investment properties.
It is great when we run accross articles, videlo's or photo's of great substance or content. A photographer and director made this Timelapse video and I am fan of cideos like these.
Durring my contruction days, weeks, months well years, I loved to create timelapse photogtraphy. if shows so much in such a short time.
The Shard: A Timelapse Study – A Film by Paul Raftery and Dan Lowe
http://vimeo.com/portfoleo/theshard
Here is another Time-lapse video, about Vancouver
Thank you
Tom Fine
The life span of your household components
Nothing in life lasts forever – and the same can be said for your home. From the roof to the furnace, every component of your home has a life span, so it's a good idea to know approximately how many years of service you can expect from them. This information can help when buying or selling your home, budgeting for improvements, and deciding between repairing or replacing when problems arise.
According to a National Association of Home Builders (NAHB) study, the average life expectancy of some home components has decreased over the past few decades. (This might explain why you're on your third washing machine while Grandma still has the same indestructible model you remember from childhood.) But the good news is the life span of many other items has actually increased in recent years.
Here's a look at the average life spans of some common home components (courtesy of NAHB).
Appliances. Of all home components, appliances have the widest variation in life spans. These are averages for all brands and models, and may represent the point which replacing is more cost-effective than repairing. Among major appliances, gas ranges have the longest life expectancy, at about 15 years. Electric ranges, standard-size refrigerators, and clothes dryers last about 13 years, while garbage disposals grind away for about 10 years. Dishwashers, microwave ovens, and mini-refrigerators can all be expected to last about nine years. For furnaces, expect a life span of about 15 years for electric, 18 for gas, and 20 for oil-burning models. Central air-conditioning systems generally beat the heat for 10 to 15 years.
Kitchen & Bath. Countertops of wood, tile, and natural stone will last a lifetime, while cultured marble will last about 20 years. The life span of laminate countertops depends greatly on use and can be 20 years or longer. Kitchen faucets generally last about 15 years. An enamel-coated steel sink will last five to 10 years; stainless will last at least 30 years; and slate, granite, soapstone, and copper should endure 100 years or longer. Toilets, on average, can serve at least 50 years (parts such as the flush assembly and seat will likely need replacing), and bathroom faucets tend to last about 20 years.
Flooring. Natural flooring materials provide longevity as well as beauty: Wood, marble, slate, and granite should all last 100 years or longer, and tile, 74 to 100 years. Laminate products will survive 15 to 25 years, linoleum about 25 years, and vinyl should endure for about 50 years. Carpet will last eight to 10 years on average, depending on use and maintenance.
Siding, Roofing, Windows. Brick siding normally lasts 100 years or longer, aluminum siding about 80 years, and stucco about 25 years. The life span of wood siding varies dramatically – anywhere from 10 to 100 years – depending on the climate and level of maintenance. For roofs, slate or tile will last about 50 years, wood shingles can endure 25 to 30 years, metal will last about 25 years, and asphalts got you covered for about 20 years. Unclad wood windows will last 30 years or longer, aluminum will last 15 to 20 years, and vinyl windows should keep their seals for 15 to 20 years.
Of course, none of these averages matter if you have a roof that was improperly installed or a dishwasher that was a lemon right off the assembly line. In these cases, early replacement may be the best choice. Conversely, many household components will last longer than you need them to, as we often replace fully functional items for cosmetic reasons, out of a desire for more modern features, or as a part of a quest to be more energy efficient.
Are extended warranties warranted?
Extended warranties, also known as service contracts or service agreements, are sold for all types of household items, from appliances to electronics. They cover service calls and repairs for a specified time beyond the manufacturer's standard warranty. Essentially, warranty providers (manufacturers, retailers, and outside companies) are betting that a product will be problem-free in the first years of operation, while the consumer who purchases a warranty is betting against reliability.
Warranty providers make a lot of money on extended warranties, and Consumers Union, which publishes Consumer Reports, advises against purchasing them. You will have to consider whether the cost is worth it to you; for some, it brings a much needed peace of mind when making such a large purchase. Also, consider if it the cost outweighs the value of the item; in some cases it may be less expensive to just replace a broken appliance than pay for insurance or a warranty.
Posted in Buying by Tara Sharp
Tom fine Is a Reealtor with Windermere Real Estate Capitol Hill in Seattle Washington, Helping Byers adn Sellers "Making Home Ownership Easy" Fine Homes NW, Inc.
The beginning of February brings us with an incredible time for sellers, it is a sellers market with limited inventory and lower interest rates. Buyers are having a tough time with the limited inventory, that are stimulating multiple offers and offers going over 15% above listing price in some instances.
This is discouraging for many buyers and I am encouraging my buyers to hang in there and be ready to jump as soon as we hear of a new listing that matches my clients requirements. With the limited properties coming on, we are doing a lot of jumping.
From what we can see, it appears this spring and summer will be heavy activity in the real estate market, heated up from the limited inventory over the last several months.
Exciting times are coming and buyers should be patient and sellers should be getting their homes on the market to take advantage of the limited inventory, this should provide a better sale price now than this summer when more home flood the market.
If you have any questions r or comments please contact me. If you need assistance in the market wiht buying or selling please contact me.
To see what your home is worth, contact me for a CMA, (Comparable Market Analysis)
Tom Fine
Fine Homes NW, Inc.
Windermere RE, Capitol Hill
206-434-6561 direct